How do you know when it's time for a detox? Your body will tell you. Are you always tired and low on energy? Is it hard to think clearly? Do you have persistent colds, constipation or headaches? Every one of these symptoms may be telling you that your organs are overloaded and cannot deal with the burden of toxins we put on them every day.
Our bodies cleanse naturally every day, but sometimes the pollutants in our environments and diets are too much for our individual organs to process. The result can be sluggishness and weight gain, moodiness, emotional instability, increased allergies, an inability to focus and the general feeling of being unwell. Even if you have not pinpointed the exact cause of your particular symptom, a detox will rejuvenate your system on a holistic level, giving you the energy you need to eliminate stored toxins in your tissues, to eliminate cravings for foods that are no help to you, and to refocus on your health for the long term.
At Kamalaya Wellness Sanctuary & Holistic Spa on the island of Koh Samui in Thailand, you will be welcomed by a team of hosts dedicated to honing in on your goals and needs for your detox program, whether you're interested in a gentle introduction to the concept, a strong beginning, or an advanced regime for the seasoned detoxer. For more information Click Here.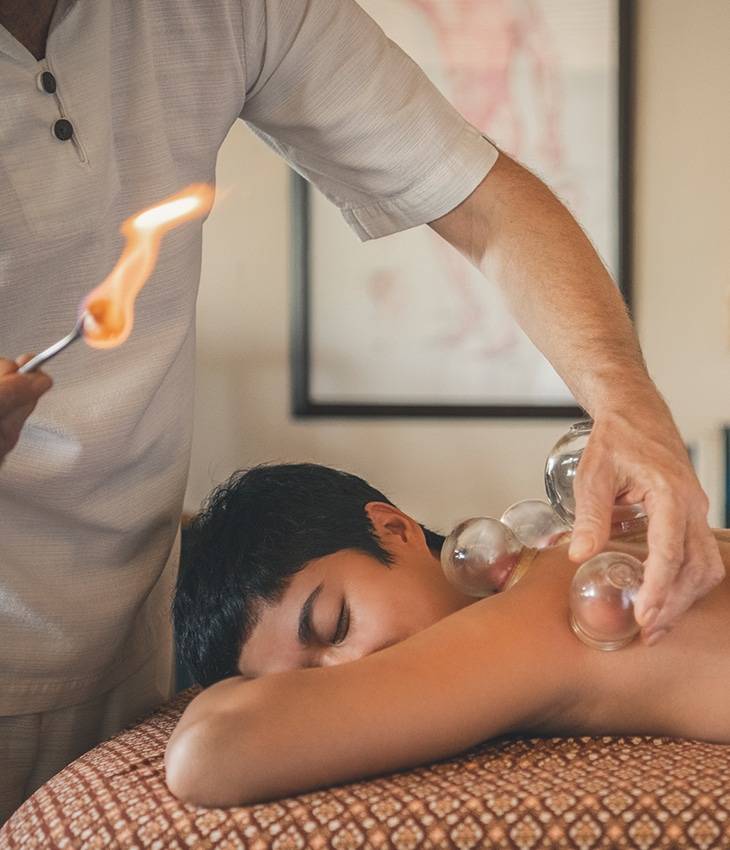 Kamalaya's inspired and qualified yoga instructors offer specialized teaching in Ashtanga, Vinyasa, Hatha and Yin yoga.
RECOMMENDED WELLNESS PROGRAMS AT KAMALAYA