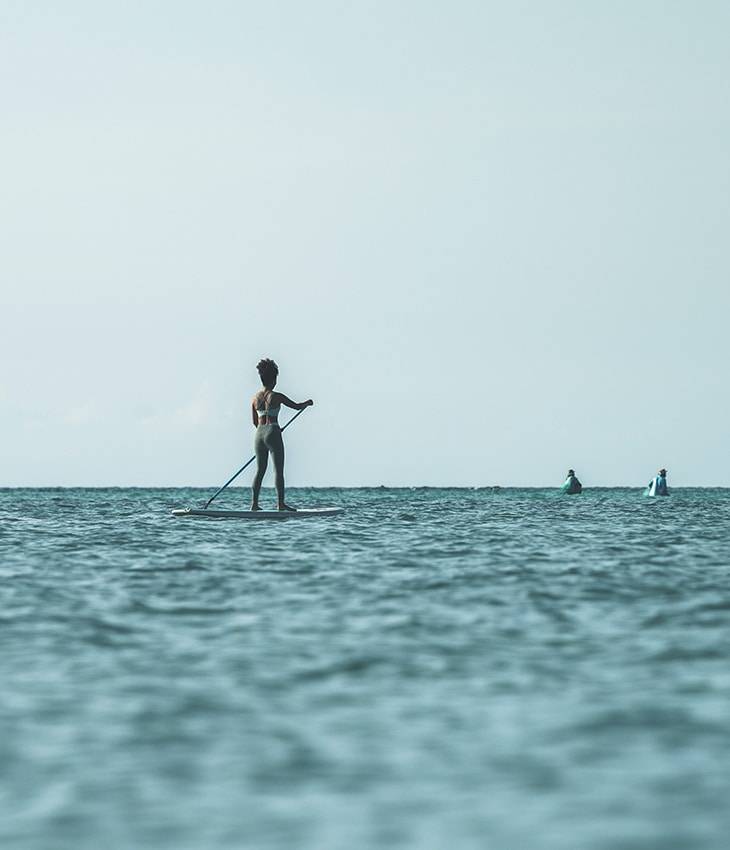 GIVE YOUR MIND AND BODY A BREAK
Many people wish they were more productive or better at multitasking. These much-talked-about attributes can be beneficial in a professional environment, but overloading yourself also can be detrimental to your health.
What if we were to give equal importance to increasing the joy in our lives? We can start by finding moments of peace within our busy day to remember what's important. Notice the clouds in the sky, hear the birds sing and feel the breeze as it touches our skin.
Being fully present in the moment can bring us great joy. Let's be kinder to ourselves and start feeling life's potential again!
FINDING INNER STILLNESS & CALM
Guided meditation (22 min)
Our Life Enhancement Mentor Sujay Seshadri recorded this special meditation to help you find inner peace and stillness. Listen at home or download the audio and use it whenever you need to slow down and relax.
INTRO TO DETOX WELLNESS PROGRAM
at Kamalaya Koh Samui
Explore the fundamentals of detoxification along with delicious and healthy Detox cuisine as well as a range of holistic therapies for cleansing the body, mind and spirit.
Choose from 3 or 5 days
BOOK A WELLNESS CONSULTATION WITH KAMALAYA NATUROPATH

on Kamalaya Connect
These sessions provide an opportunity to discuss any wellness concerns, as well as review your health goals, medical conditions and reports in complete confidence.
US$ 94
45 minutes
Stress can cause both mental and physical symptoms. The effects of stress are different for different people.
RECOMMENDED WELLNESS PROGRAMS AT KAMALAYA