A QUICK & HEALTHY BREAKFAST
Easy recipe for your busiest mornings
Many guests at Kamalaya like to start their day with a bowl of Chef Kai's Bircher muesli.
This dish is also very simple to make at home, so you could choose to improve your own work-life balance by preparing a few days worth in advance. Bircher muesli contains essential Omega 3s and healthy oat fibre with slow release energy that keeps you feeling full for longer.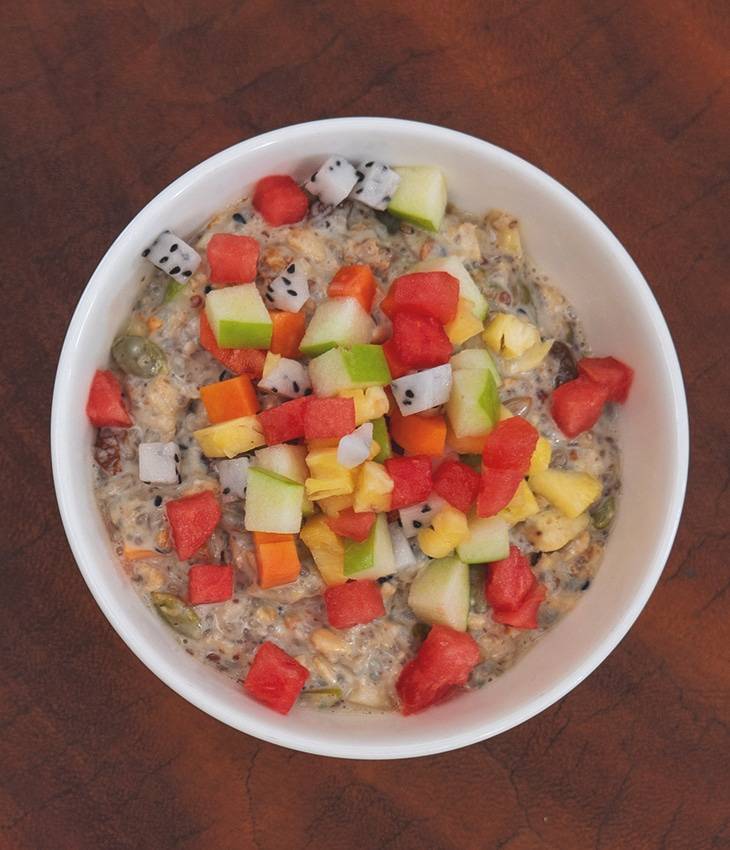 he warning signs that you're suffering stress and burnout can start with the feeling that every day is a bad day; when caring about your work or home life seems to be a total waste of energy.
RECOMMENDED WELLNESS PROGRAMS AT KAMALAYA