Healthy Cooking with Kamalaya: Detox Cuisine
A traditional Thai salad with a twist – blending delicious Thai herbs with Asian vegetables and a bit of spice – This detox-friendly salad is a hot ticket item on our Amrita lunch menu.
In Thai cuisine, banana flower is either eaten raw with a pungent dip or added to fried noodles and soups. It is a good source of vitamin C, vitamin A, potassium, magnesium and contains fair amounts of calcium and iron. It is sometimes used to treat bronchitis, constipation and ulcers.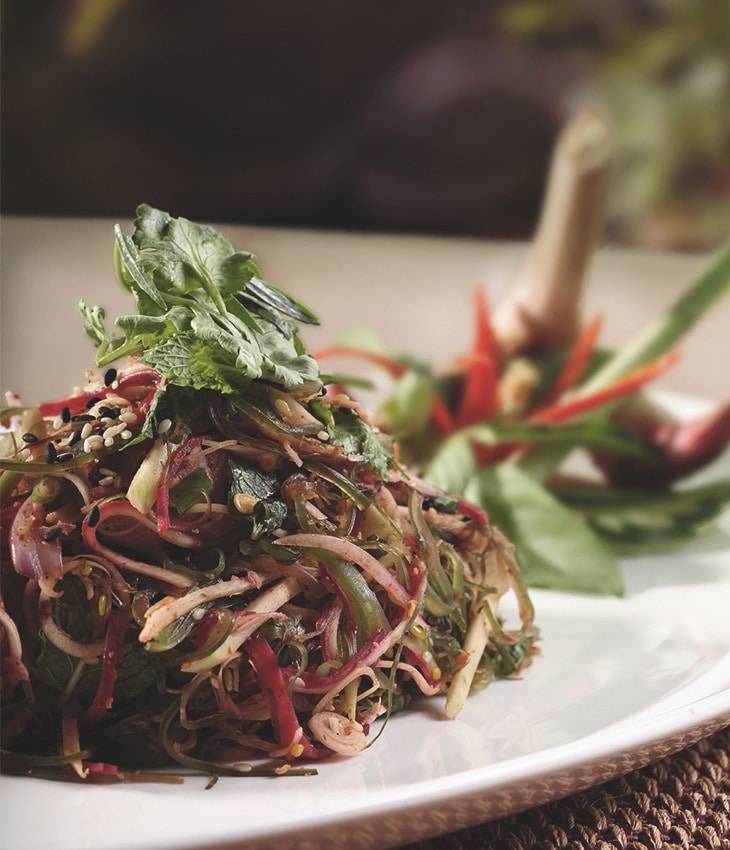 The water of a fresh, young coconut replenishes and cools the body while basil and pineapple support digestion, making this drink a perfect accompaniment to any meal on our detox menu.
RECOMMENDED WELLNESS PROGRAMS AT KAMALAYA
BASIC BALANCE & REVITALISE