Healthy Cooking with Kamalaya: Detox Cuisine
A traditional Thai salad with a twist – blending delicious Thai herbs with Asian vegetables and a bit of spice – This detox-friendly salad is a hot ticket item on our Amrita lunch menu.
In Thai cuisine, banana flower is either eaten raw with a pungent dip or added to fried noodles and soups. It is a good source of vitamin C, vitamin A, potassium, magnesium and contains fair amounts of calcium and iron. It is sometimes used to treat bronchitis, constipation and ulcers.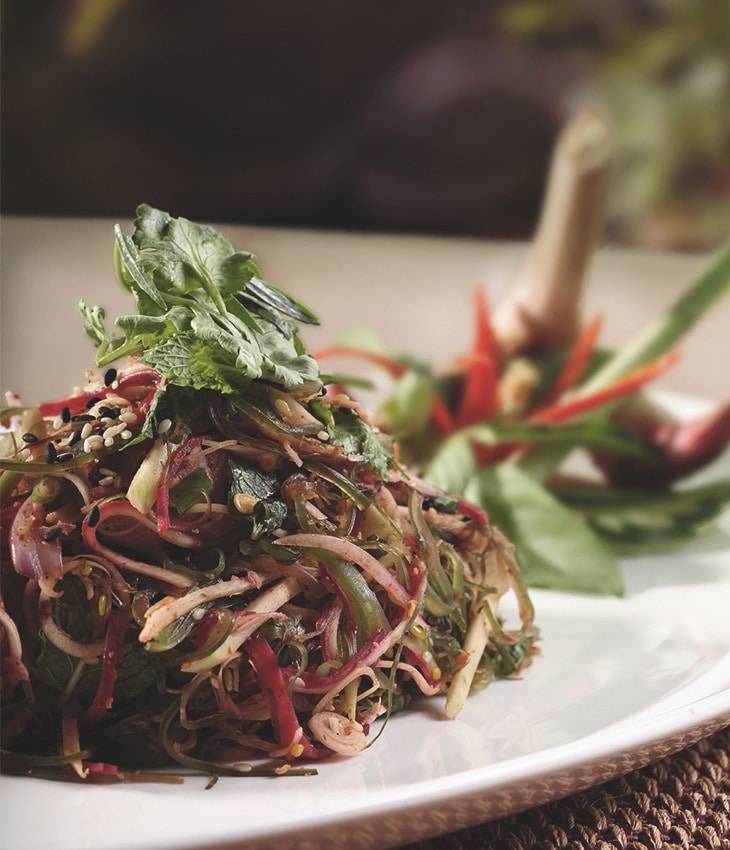 While we may not be able to turn back the hands of time, we can help to diminish the tell-tale signs.
RECOMMENDED WELLNESS PROGRAMS AT KAMALAYA
BASIC BALANCE & REVITALISE